Oribe Hair Care and Kao USA Inc., Salon Division, distributor of Goldwell Hair Color and a subsidiary of the internationally renowned Kao Corporation, just announced their strategic alliance designed to offer premium, well-rounded education and service options to the top salons in the United States.


By combining the vast reach of each brand's individual salon networks and cutting-edge professional education and support initiatives
, this groundbreaking partnership will unlock powerful business and artistic opportunities for salons.
Oribe Hair Care
and
Goldwell
share a forward-thinking philosophy that puts stylists and salon professionals at the center of every decision; now, each brand will have an even bigger platform from which to bring innovation to the high-end segment of hair care experts and salon clients that they service.
"
This is a natural collaboration between the country's most premium hair color product and the top professional retail line
," commented
Trevor Attenborough
, Kao Salon Division US President and GM. "
Together Goldwell and Oribe offer an unique pairing of unparalled product offerings, powerful marketing programs and the best support to help salons better grow their businesses. By combining our efforts, we're now able to give salon professionals even more impactful tools to elevate their craft, their career and what they can offer to their clients
."
"
Goldwell is an exceptional artisanal color line with a rich educational ethos, very similar to how we see ourselves at Oribe Hair Care
," said
Daniel Kaner
, co-founder and co-president of
Oribe Hair Care
. "
This alliance gives both brands an artistic edge that integrates cut, color and styling
."
"
Daniel and I have a long-standing relationship with Goldwell's senior leadership team that is filled with mutual respect
," noted
Tev Finger
, Oribe co-founder and co-president. "
We feel that our likeminded messages, rooted in craftsmanship and quality, will lead to an impactful partnership
."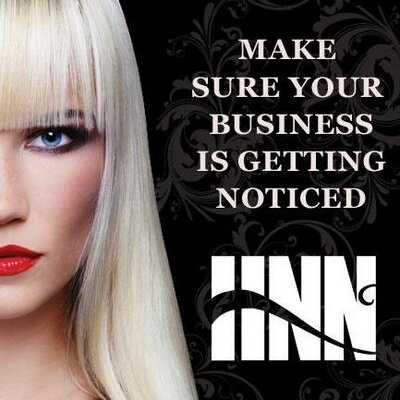 Now, salon professionals will discover both leading brands at each other's creative shows and education activities, including Oribe's regional events across the country and its large education extravaganza taking place this fall in Miami
. Look for the alliance to expand education opportunities for stylists featuring both brands at
Goldwell/KMS Academies
in New York City and Santa Monica, as well as at
Oribe's upcoming academy
in Miami's trendy arts hub of Wynwood.
Kao USA Inc. Salon Division CONTACT:
About Oribe Hair Care:
Founded in 2009 by renowned hairstylist
Oribe Canales
and industry veterans
Daniel Kaner
and
Tevya Finger
, Oribe Hair Care crafts exclusive artisanal blends of the finest hair formulations for the glamorous and hair-obsessed. Built upon a rich heritage of hairstyling, fashion and artistry, this truly unique collection was created for taste-driven individuals who know that personal style, perfectly expressed and paired with excellence, is the ultimate luxury. These are the products of the hair-obsessed.
About Kao USA Inc. Salon Division:
Kao USA Inc. Salon Division ("Kao Salon Division") is a business division of Kao USA Inc., which is a wholly-owned subsidiary of Kao Corporation. Kao Salon Division is a thought and trend leader in the professional hair care industry as well as the home of the
Goldwell
and
KMS California
brands. The mission of Kao Salon Division is to enrich the lives of stylists, salon owners and their clients through partnership, salon business growth and our salon exclusive portfolio of advanced services, innovative products and inspiring education.