The
International SalonSpa Business Network (ISBN)
's Board of Trustees elected
Rhoda Olsen
, CEO of
Great Clips
, as the Association's president during the Board's annual fall meeting.
During her 2-year term,
she will lead the owners of the only association for international multi-unit salon and spa companies
in growing both their own businesses, as well as the professional beauty industry. That will occur through networking and sharing all year, plus education in leadership, succession planning, marketing, customer service and other important operational topics that will be addressed during
ISBN's Annual Conference
(May 3-5, 2015).
"
Each member of the ISBN Board invests a great deal of talent and time in giving back to the professional beauty industry in their own communities and specialty areas, so both as an Association and through individuals, ISBN impacts the industry in a very positive way
," says Olsen. "
As president, I plan to extend those efforts by broadening our communication and connections to benefit our customers, our industry and one another
."
Olsen has been associated with Great Clips, Inc. since 1984
. Initially, she was a consultant involved in developing and delivering the first Franchisee Orientation and in writing the first Operations Manual. In 1987, she joined the Great Clips executive team as vice president of human resources and training. Over the years, she assumed additional responsibilities for marketing, communications, operations and facilities, and purchasing. Olsen was promoted to executive vice president of franchise services in 1989. In 1998, she was promoted to president/chief operating officer, making her fully accountable for the Great Clips organization.
During Olsen's tenure as president/COO, Great Clips grew from just over 1,000 salons in 1998 to more than 3,500 salons in 2013
. During that time, Great Clips also grew system revenues four-fold, increasing from $200 million to just over $1 billion. In February 2011, Olsen was promoted to CEO of Great Clips. In that role, she drives the long-term vision and success of Great Clips.
Today, Great Clips is the world's largest salon brand with more than 3,600 locations in more than 170 markets across North America and sales topping $1 billion for the second consecutive year in 2014
. Today, Olsens' focus is on building a legacy brand through continued collaboration and strong relationships with Great Clips franchisees. She also works to increase Great Clips' presence in the broader professional beauty industry and business community. She clearly understands the importance of a customer-driven brand that creates success and opportunity for employees throughout the organization.
Olsen holds undergraduate and graduate degrees from Minnesota State University—Mankato, MN
. Prior to joining Great Clips, Inc., she held human resources and training-related positions at the Human Effectiveness Institute, North Central Companies and Land O' Lakes. She has also served as a guest professor for Minnesota State University—Mankato, the University of Minnesota and the University of St. Thomas. Olsen has held a variety of Board of Director positions, including Sobriety High School, St. Mary's University in Winona, MN, Kabara Institute of Entrepreneurial Studies and the International Institute for Franchise Education (IIFE).
SAVE THE DATE: ISBN's 2015 Conference takes place May 3-5, 2015, at The Ritz-Carlton, Amelia Island, FL
. Watch for details at
www.salonspanetwork.org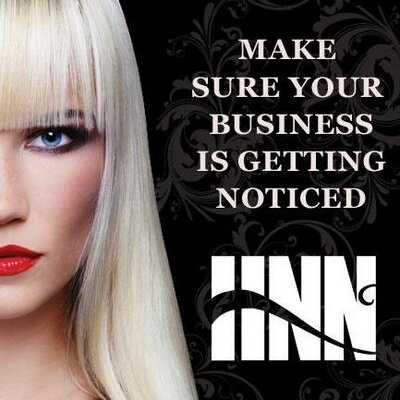 The International SalonSpa Business Network is comprised of more than 50 top companies, owning two to 12,000 salons and/or spas each, with combined gross sales of more than $10 billion annually
. The membership represents more than 25,000 salons and employs more than 250,000 people licensed in the cosmetology field, who facilitate more than 500 million client transactions per year.
Call
1-866-444-4272
or visit
www.salonspanetwork.org
for more information on joining and on attending and/or exhibiting at ISBN's Conference.